May 2, 2022
Fact finding mission to the South of France for floating wind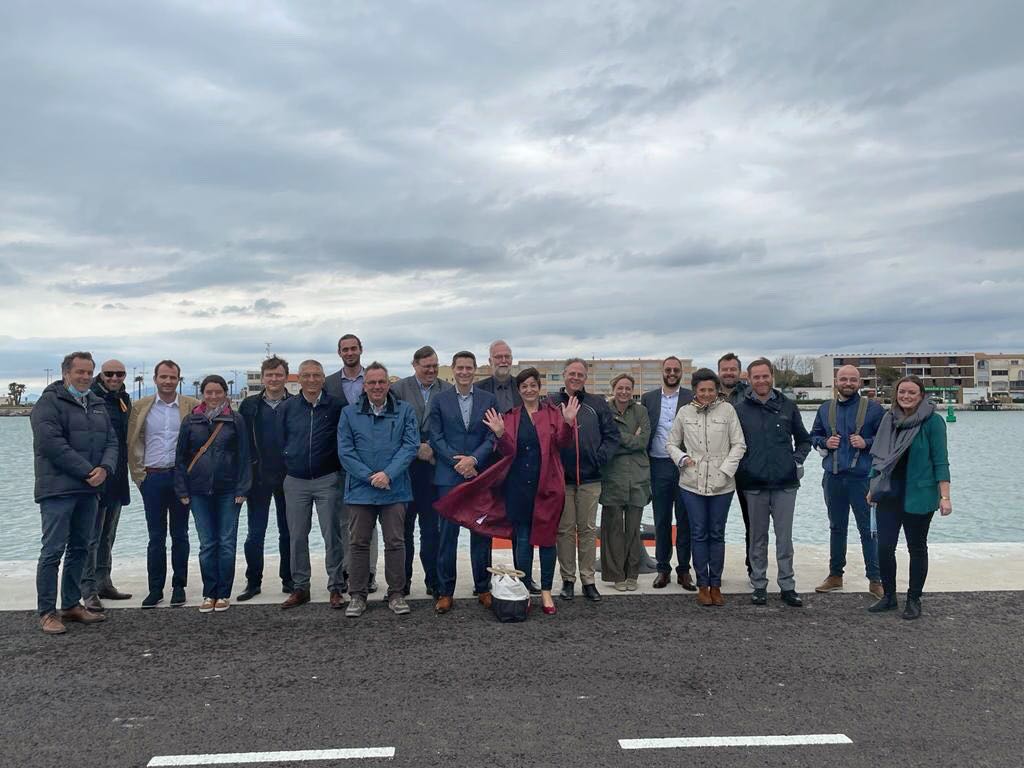 From 19 till 21 April, a delegation from the Dutch offshore wind sector visited the French region of Occitania. Two floating offshore parks will be built in this region in the near future. Initially this will be 2 demo projects of 30 MW each, but eventually it should be 750 MW each.
The delegation was introduced to a number of companies involved in the development of these wind farms. A visit was also made to the port of Port la Nouvelle, which is currently being prepared for the construction of the wind farms. The last day of the visit was about hydrogen, which is also an important theme in France.
The participating Dutch companies were: Boskalis, DDC, Marin, FibreMax, TNO, GustoMSC, KenzFigee, Van Oord, VDL Klima. The mission was organized by HHWE, NBSO Nantes and RVO/ICEP in collaboration with the local development organization AD'OCC.
During the mission, the collaboration between HHWE and AD'OCC was confirmed with the signing of an MoU.
France has big plans when it comes to offshore wind, 40 GW in 2050. A large part of this is floating wind. In May, Dutch companies participate in the floating wind fair FOWT 2022 in Montpellier.
For more information about offshore wind in France, please contact Kees Mokveld.