May 6, 2022
Vos Prodect has been awarded a cable protection system project for the Islands of Orkney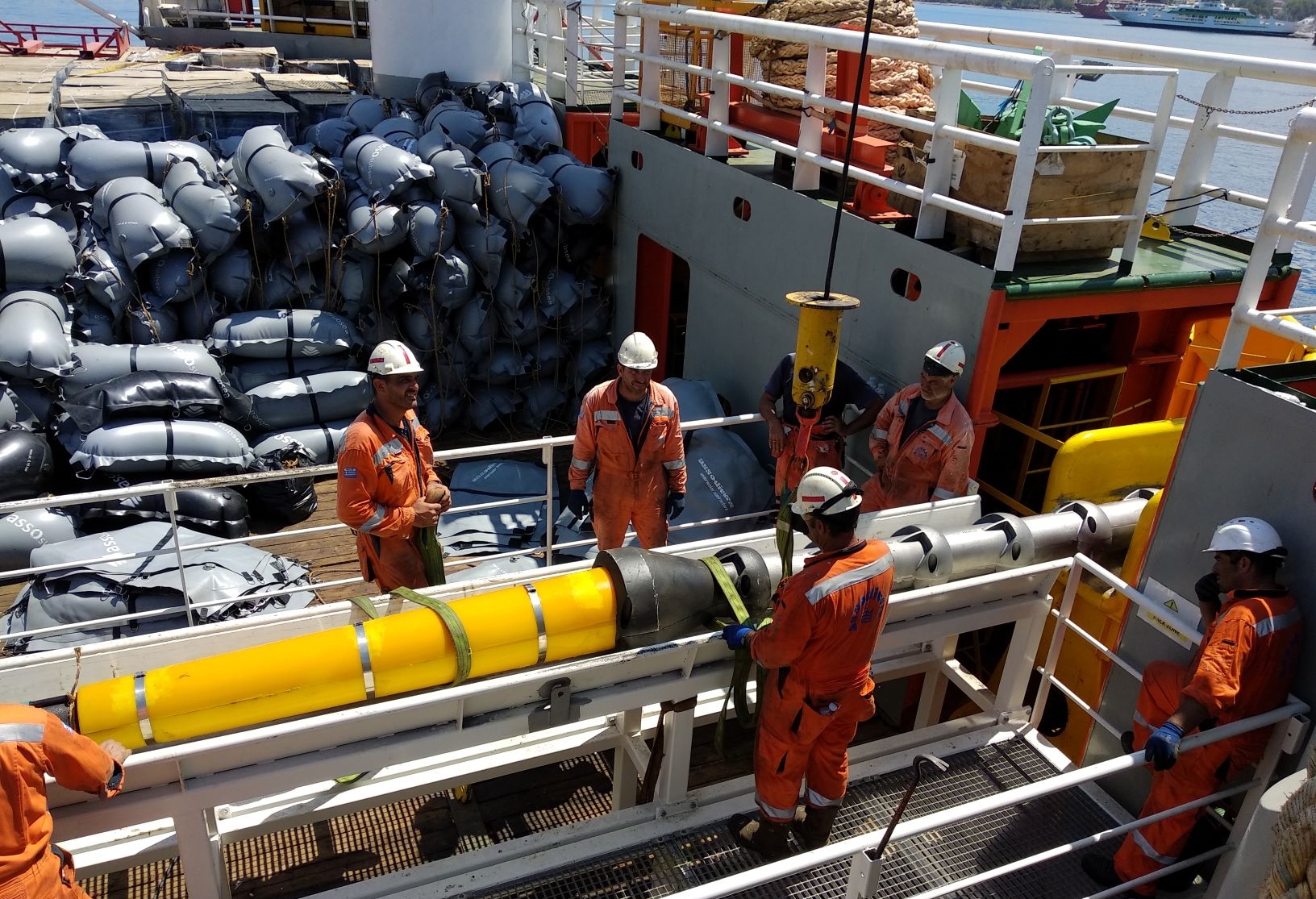 In the second quarter of 2022, the delivery of our Cable Protection Systems is scheduled to the islands of Orkney in Scotland. Vos Prodect will support a cable replacement and protection project contracted by Global Offshore. In total, 2km of the Cast Iron Shells will be installed in the Scottish sea together with our Cable Clamps. Vos Prodect's Cast Iron Shells, also known as articulated pipes within the industry, are cast from ductile iron half-shells and will serve to protect and stabilize subsea power cables on the seabed.
The replacement of the offshore cables between the islands of Orkney is part of an ongoing campaign of SSEN, improving the infrastructure in Scotland. Last year, Vos Prodect's Cable Protection System was utilized for an offshore cable replacement between the islands of Skye and Harris in Scotland. The reason Global Offshore chose Vos Prodect as their preferred partner relates to our sophisticated Cable Protection System, which has a self-locking device. Our articulated pipes have a better fit which makes them much faster to install compared to other systems in the market.
The 35-years-old subsea cable, which has fulfilled its operational lifetime, will be replaced to maintain the electricity facility to the mainland of Scotland and its islands. Vos Prodect's Cable Protection System has been tested extensively with the system providing a strong and reliable interlocking mechanism, resulting in faster assembly without the use of nuts and bolts. Vos Prodect's Cable Protection System also provides bend restriction and impact protection.
Since one of our strengths lies in our reliable supply chain, we are confidently providing our clients an ease of mind for future deliveries. Especially in times like these, maintaining continuity of our production capacity and ensuring delivery times for the coming projects this year is key and indispensable.
After the successful completion of several offshore projects in collaboration with Global Offshore over the last years, Vos Prodect is confident in working together with them in the future and is looking forward to maintaining the relationship with future projects.