Mooreast is a designer, manufacturer and supplier of mooring systems. Providing services worldwide, Mooreast is a leading company for total mooring solutions under different classification, various load and soil conditions.
Predominantly active in the offshore oil & gas market, Mooreast has a leading role in providing mooring systems to the offshore renewable energy market. International services are provided by Mooreast since 1993 to engineering companies (FPSO/CALM), drilling contractors, dredging, -installation and pipe lay contractors as well as operators. Mooreast works with two production locations (Netherlands and Singapore) to serve the project's best logistic and timely delivery.

Anchors
Mooreast supplies its own design MA5 and MA7 drag embedment anchors used in various applications with classification authorities. In addition piles and suction piles are part of the scope of supply.

Buoys
Mooring buoys, surface buoy; Mooreast has developed its own design and provides standardized types and special design with different layout to fit the project. Typical systems considered are CBM and Admiralty moorings.

Rental
A rental fleet of anchors, buoys and mooring lines is available for immediate supply and special design equipment will be considered upon request. Mooreast is also offering the equipment on a lease/purchase basis.

Rigging
The newly established rigging department is providing hoisting materials, wire rope- and synthetics slings, shackles and connectors of major brands and keeps stock of commonly used size and types. Material testing is provided by the newly installed testing bed up to 600 mT.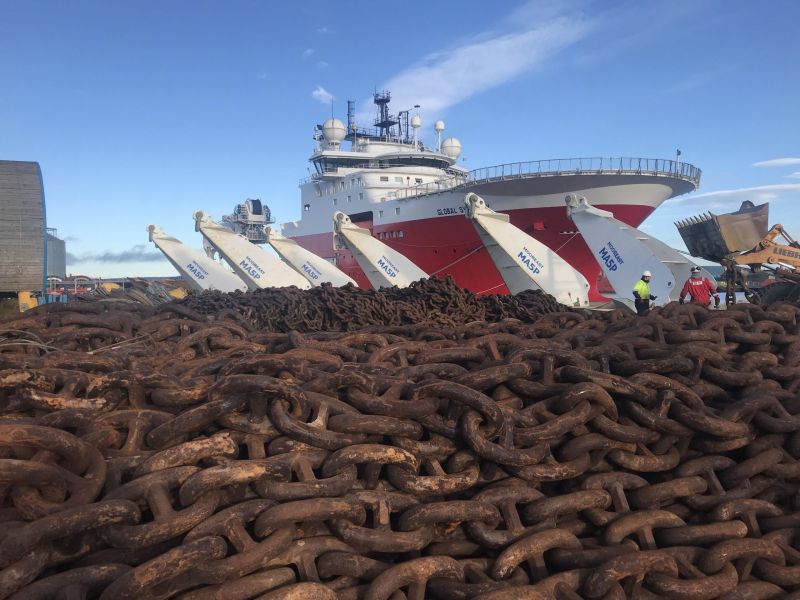 Expertise
Equipment, Tooling & Consumables
Construction & Installation
Partner wind & water works 2023

About this company
Supplier of offshore anchors and mooring systems
Contact
Postbus 81
2900 AB
Capelle aan den IJssel
The Netherlands