Featured
New Dutch Offshore Wind Innovation Guide highlights Netherlands' offshore wind sector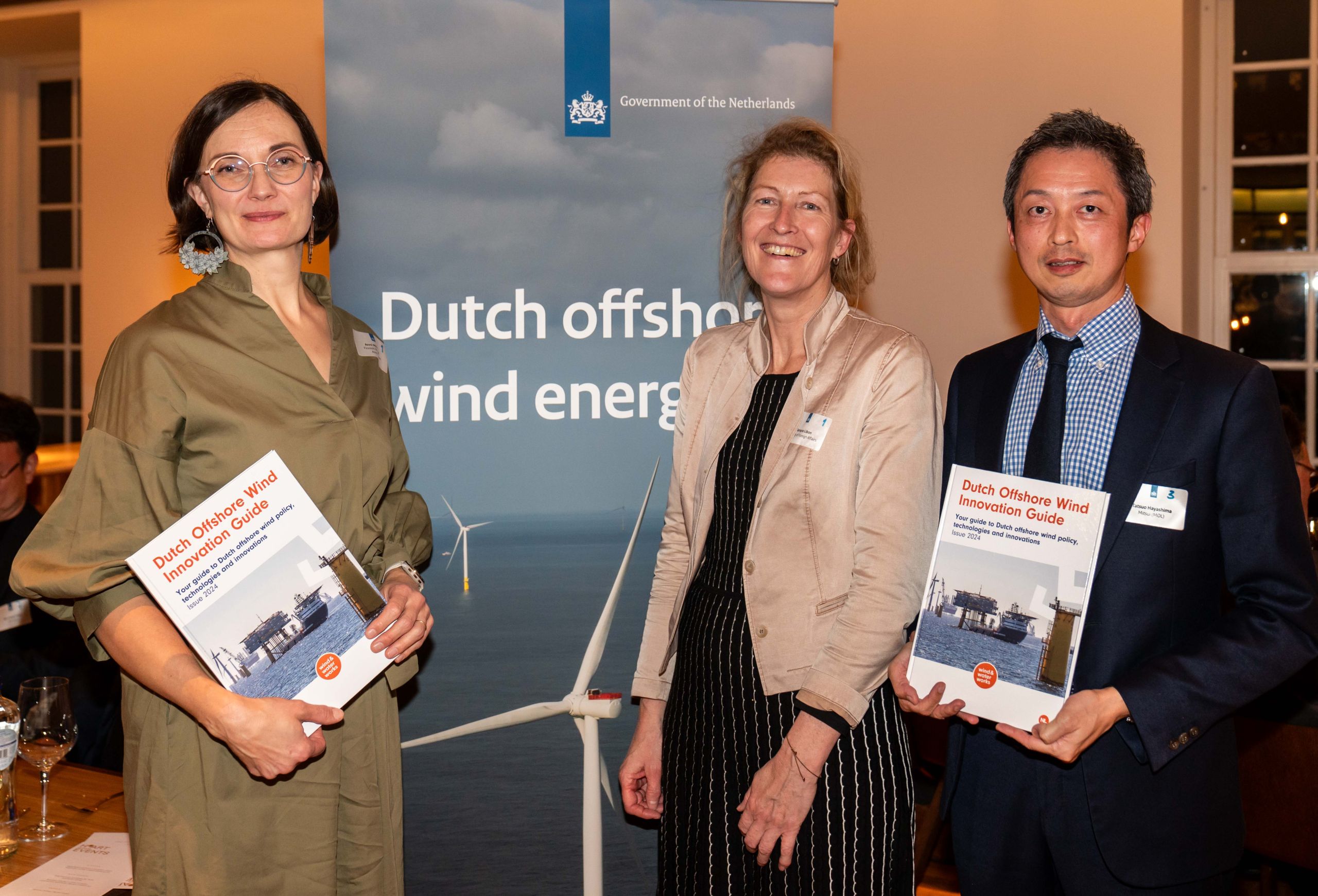 We are happy to announce the latest Dutch Offshore Wind Innovation Guide. This annual guide promotes the Dutch offshore wind industry. Dutch government representatives handed out the first copies on 27 November at the International Offshore Energy Exhibition and Conference 2023 (OEEC).
Dutch Offshore Wind Innovation Guide 2024
Ms. Wampie Libon (director International Enterprise Department) presented the Dutch Offshore Wind Innovation Guide 2024 to foreign dignitaries on behalf of the Dutch Ministry of Foreign Affairs.
The guide strengthens international awareness of Dutch offshore wind industry solutions. It highlights cost-reducing technology innovations and export projects. It also offers ample opportunities to learn more about the Dutch regulatory environment and industry competencies. The guide benefits international stakeholders, industry professionals and the offshore wind sector.
Henk van Elburg, International Climate and Energy advisor at the Netherlands Enterprise Agency (RVO): "This guide provides an insight into the policy framework that helped create stable sector development in the Netherlands. It also makes Dutch technology competencies visible to industry partners in other offshore wind markets."
The Dutch Offshore Wind Innovation Guide 2024 transpired from a collaboration between the International Clean Energy Partnership programme and Wind & Water Works.
International Clean Energy Partnership
The International Clean Energy Partnership (ICEP) programme supports Dutch sustainable energy businesses to do business abroad. The programme organises activities, such as trade missions and events, to support this group. ICEP supports various themes such as offshore wind energy, sustainable mobility, solar energy, bio energy and hydrogen.
Wind & Water Works
Wind & Water Works (WWW) focuses on the international offshore wind community. It is a public-private partnership between the government of the Netherlands and the branch organisations Holland Home of Wind Energy, Nederlandse WindEnergie Associatie (NWEA), IRO – The Association of Dutch Suppliers in the Offshore Energy Industry and NMT – Netherlands Maritime Technology. WWW features the latest offshore wind news, showcases and company profiles. It also shows Dutch offshore wind expertise and how companies from the Netherlands contribute to developing of the offshore wind sector abroad.
Tags
Dutch Offshore Wind Guide