The 759 MW subsidy-free Hollandse Kust Noord Wind Farm project is split across two sites. The CrossWind consortium, a joint venture between Shell and Eneco, won the tender for the two sites in July 2020. It was the last tender under the 2023 Offshore Wind Roadmap.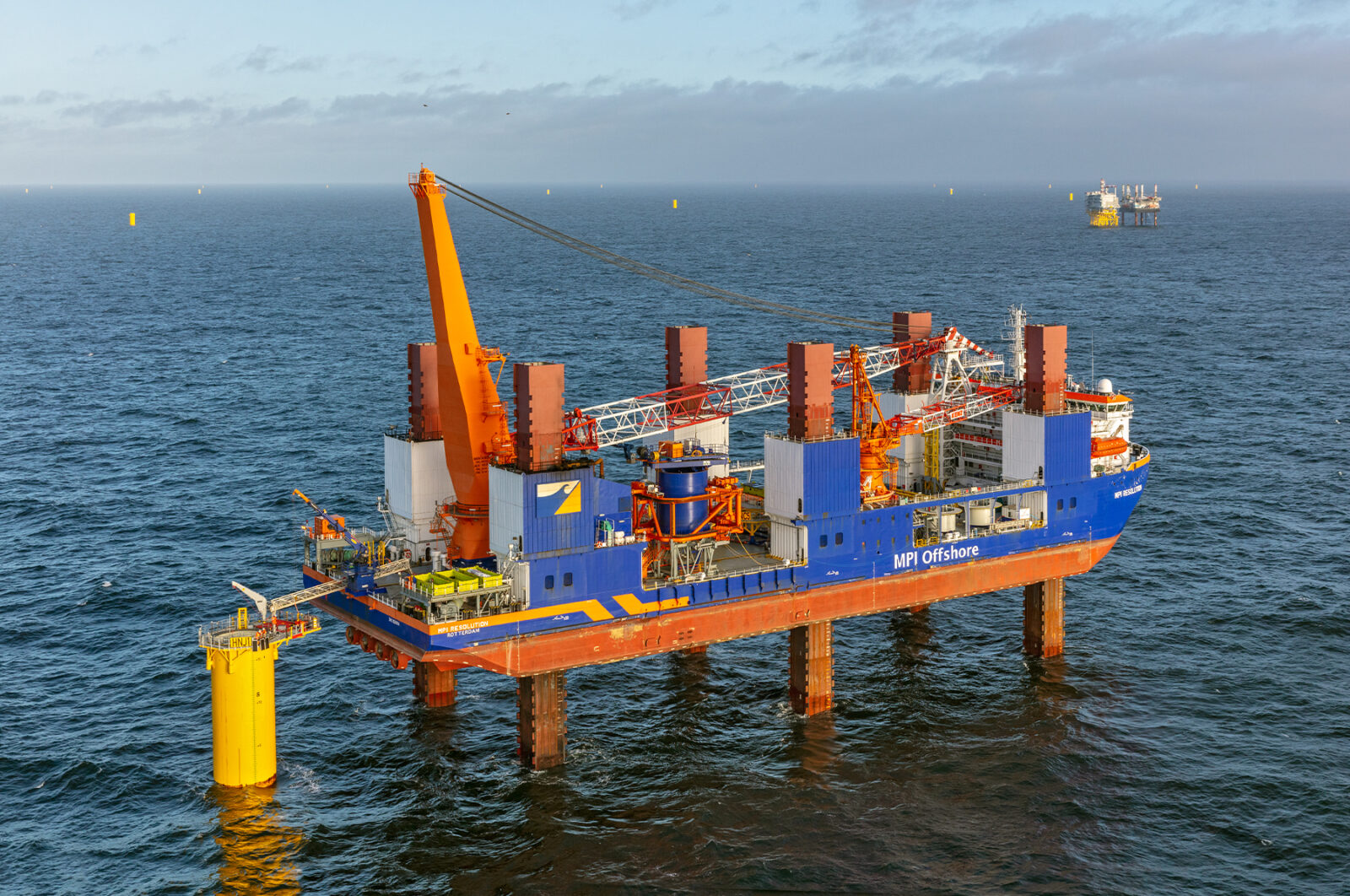 As well as using the latest 11 MW direct drive turbines from Siemens Gamesa, the project will also feature five technology demonstrations. These could be implemented at full scale in the future. So as well as generating at least 3.3 TWh of electricity by end 2023, Hollandse Kust Noord (HKN) will feature a 0.5 MW floating solar farm, short-term battery storage (1MW/5 MWh), turbines optimally tuned to the network to minimise negative 'wake' effects (part of the Dynamic Wind Farm Flow Control project led by TU Delft), and a system to produce green hydrogen for storage (a 2.5 MW Proton Exchange Memberane electrolyser supplied by Elogen and 1 MW fuel cell from Ballard Power Systems). Electricity from the wind farm will also be used to produce green hydrogen at Shell's planned 200 MW Hydrogen Holland I electroysis plant in the Port of Rotterdam, currently expected to be operational in 2025. The combination of these measures will ensure a continuous power supply regardless of wind conditions.
Construction
The two HKN sites are 18.5 km off the coast at Egmond aan Zee and have a combined size of 92 km2. Construction is underway, with the final monopile foundation installed by Van Oord on 8 February 2023, having started on 17 October 2022. With the supply of secondary steel – boat landings, main access platforms (with davit cranes) and internal platforms to complete the foundations – and inter array cables on target and Van Oord's offshore installation vessels fully operational, the construction of the HKN offshore wind farm is progressing on schedule and CrossWind expects all the 69 turbines planned for the project to come online by end 2023.
SIF supplied its TP-less monopile foundations for the project. These have the work platforms and ladder attached directly to the monopile, removing the need for transition pieces.
As with Vattenfall's Holland Kust Zuid (HKZ) project, Siemens Gamesa latest generation 11 MW turbines are being used at HKN, with Buss terminal in Eemshaven selected as the pre-assembley and installation port. Siemens Gamesa will also service and maintain the turbines under a 15-year agreement.
The SG 11.0-200 DD offshore wind turbine provides a high degree of reliability in demanding offshore wind projects from its strong performance, swift time-to-market, and low risk. With a 200 m diameter rotor utilising the 97 m long Siemens Gamesa B97 Integral Blade, the machine provides an increase of 9% in Annual Energy Production compared to the SG 10.0-193 DD offshore wind turbine.
Shareholders
The CrossWind Consortium is a joint venture between Shell (79.9%) and Eneco (20.1%).
At a glance
Owner: CrossWind Consortium (Shell and Eneco)

Total capacity: 759 MW (expected to generate 3.3 TWh of electricity, enough to power more than one million households)

Wind turbines: 69 Siemens Gamesa 11 MW

Location: 18.5 km off the coast at Egmond aan Zee in Noord-Holland Province

Size of the site: 92 km2

Water depth: 15-28 m

Foundation type: Monopiles

Other Innovations: Floating solar farm; short-term battery storage, green hydrogen

Construction Start: 2022

Fully operational: 2023

Operation and maintenance base:

Main suppliers: Siemens Gamesa, SIF, KBR, Ballard Power Systems, Elogen

Installation: Van Oord, DEME