The 752 MW Borssele 1 & 2 Offshore Wind Farm is located 22 km (14 miles) off the coast of Zeeland and generates enough electricity to supply one million Dutch households. The two sites for the project were the first offered to tender under the Dutch roadmap for 4.5 GW of new offshore wind capacity by end 2023.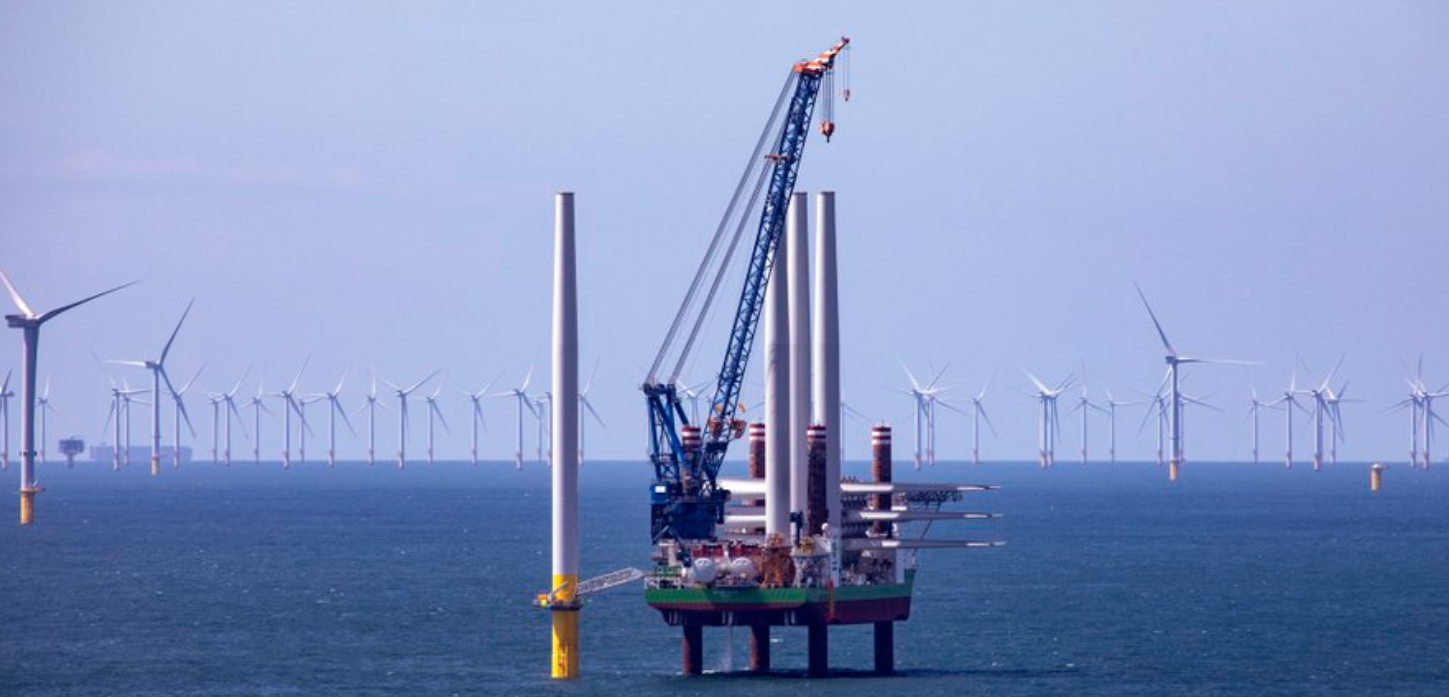 In 2016, Ørsted was confirmed as the successful bidder for both sites, offering a price of €72.7/MWh. Comprising 94 Siemens Gamesa 8 MW turbines, construction began in January 2020, with full commissioning completed in November 2020. Norges Bank Investment Management (NBIM) became a 50% shareholder in the project in April 2021.
Construction
Upon completion, Borssele I & 2 became the largest operating offshore wind farm in the Netherlands and second largest in the world. Occupying a site of 122 km2, with water depth ranging from 14 - 36 m, the 8 MW turbines for the project are installed on monopile foundations. Each wind turbine has a tip height of 200 m and a rotor diameter of 167 m. Turbine blade length is 81.4 m while the swept area of each turbine is 21,900 m2. Electricity generated is transmitted to Tennet's Borssele Alpha offshore substation via 190 km of 66 kV inter-array cables. As well as supplying the 94 turbines, Siemens Gamesa will also maintain them under a long-term agreement.
Monopiles and transition pieces were supplied by SIF, Bladt, and EEW Group subsidiaries, EEW SPC and EEW OSB. DEME Offshore installed the foundations using its Innovation jack-up vessel, whilst its Sea Installer and Sea Challenger jack-ups were used to install the wind turbines. Meantime, the 66 kV inter-array copper cables were supplied by Nexans, whilst Van Oord transported and installed them using its cable-laying vessel Nexus.
The project took just nine months from construction start to being fully operational. Significantly, additional health and safety measures ensured the work proceeded successfully during a global pandemic. The operations and maintenance (O&M) base for Borssele 1 & 2 is at the Dutch Port of Vlissingen.
NBIM takes a 50% stake
On 7 April 2021, NBIM signed an agreement with Ørsted to become a 50% shareholder in Borssele 1 & 2. The €1.357 billion deal is expected to close in summer 2021. Ørsted will continue to provide long-term O&M as well as balancing services and a long-term route to market for the electricity generated. The deal is NBIM's first investment in unlisted renewable energy infrastructure.

At a glance
Owner: Ørsted (50%) and Norges Bank Investment Management (NBIM) (50%)

Total capacity: 752 MW (can power 1 million Dutch households)

Wind turbines: 94 Siemens Gamesa 8 MW

Location: 22 km (14 miles) off the coast of Zeeland

Size of the site: 112 km2

Water depth: 14-36m

Foundation type: Monopiles

Construction Start: January 2020

Fully operational: November 2020

Operation and maintenance base: Vlissingen

Main suppliers: Siemens Gamesa, Sif, Bladt, EEW SPC, EEW OSB, and Nexans

Installation: DEME Offshore, Van Oord