Virtual session: Danish Energy Island in the North Sea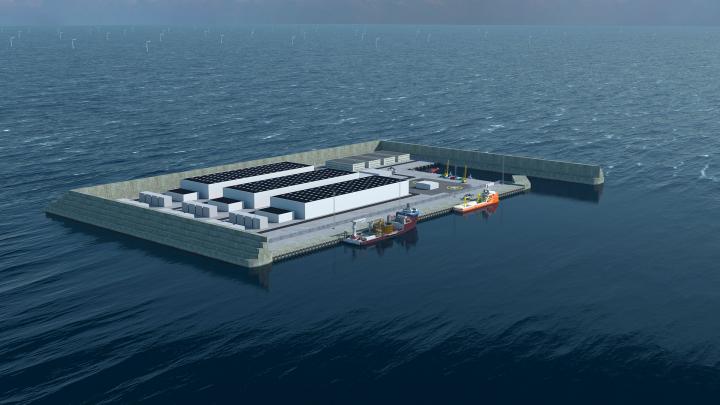 Together with the Danish Energy Agency and the Danish TSO Energinet, the Embassy of the Kingdom of the Netherlands is hosting a presentation and Q&A session on the Danish Energy Island in the North Sea on Teams on 8. December from 10-12.
The program looks as follows:
1. WELCOME BY ATLE SOMMER, SENIOR POLICY OFFICER EMBASSY OF THE KINGDOM OF THE NETHERLANDS
2. INTRODUCTION TO THE NORTH SEA ENERGY ISLAND BY MADS KROGH, THE ENERGY ISLANDS PROGRAMME MANAGER, HEAD OF DIVISION, THE DANISH ENERGY AGENCY
3. TENDERING AND MARKET DIALOGUES BY VALDEMAR TROELSØ, INTERIM HEAD OF TENDERING FOR THE ENERGY ISLANDS PROGRAMME, THE DANISH ENERGY AGENCY
4. INTERNATIONAL COOPERATION BY JANE GLINDVAD KRISTENSEN, HEAD OF DIVISION, CENTRE FOR UTILITIES & SUPPLY, DANISH ENERGY AGENCY
5. PERSPECTIVES FROM THE TSO BY HANNE STORM EDLEFSEN, VICE PRESIDENT, ENERGY ISLANDS, ENERGINET
Finally, we will be rounding off with a Q&A session.
To participate, please register through this link: https://en.energinet.dk/About-us/Events/Introduction-to-the-North-Sea-Energy-Island-081221. Through the link, you can also register questions for the Danish Energy Agency, Energinet or the Embassy in Denmark anonymously. As we would like to use this opportunity to facilitate connections between interested parties, we also recommend that you opt-in to being featured on the participants list, which we will share after the event.
This is a good opportunity to get a thorough presentation of the ambitions and details of the project and ask any question you may have on involvement or impact on the Danish energy transition.
The concept of the Energy Island is the construction of an artificial island in the North Sea, which will be host to surrounding renewable energy sources (primarily wind farms). The ambition is to have the island in place by 2030 and the initial production is aimed at 3 GW with later production goal of up to 10 GW. The project is also aimed to be inclusive in its development; The Danish Energy Agency has held two market dialogues on the procurement framework and the co-ownership of the Energy Island. Just over 50 per cent would be invested by Denmark with the remainder needed to be sought elsewhere. There is also broad political backing for the project.
In 2020, Denmark and the Netherlands signed a Memorandum of Understanding with the goal to increase cooperation within the energy transition. With both Denmark and the Netherlands neighboring the North Sea, we aim at the Embassy to strengthen our ties in this field.
For enquiries or more information, please contact:
Atle Sommer, Senior Policy Officer | Economic Affairs
Embassy of the Kingdom of the Netherlands
December 8, 2021
Virtual session: Danish Energy Island in the North Sea