June 20, 2022
Dutch presence during Seanergy 2022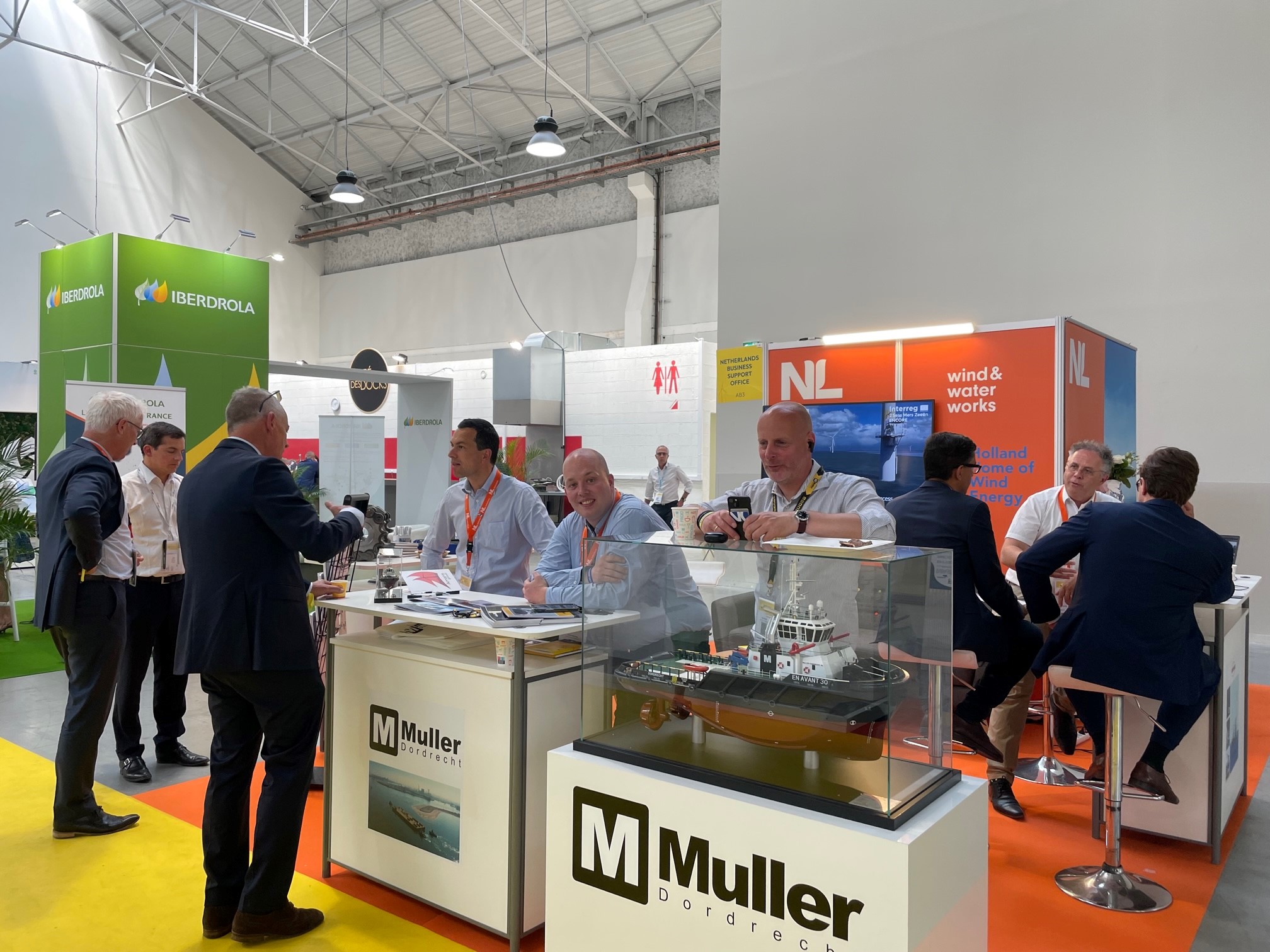 On June 15-16, Seanergy 2022 took place in Le Havre, France. It is one of the largest conferences in the field of sustainable maritime energy.
In addition to offshore wind energy, this conference also focuses on wave energy, tidal energy and other forms of maritime energy.
The Netherlands was represented at the exhibition through a Netherlands Lounge that was organized by the NBSO in Nantes and Holland Home of Wind Energy. In addition to the Dutch lounge, there were also a number of large Dutch companies with their own stands and about 15 Dutch companies were participating as visitors. The international matchmaking was supported from EEN. RVO/ICEP has provided support.
France aims to be completely carbon neutral by 2050. In order to realize this, France is investing heavily in sustainable energy, offshore wind energy plays a very important role in this. President Macron announced in February that the goal is to equip France with some 50 offshore wind farms for a total of 40 gigawatts by 2050. In 2020, 11 offshore wind projects have been allocated, 7 bottom-fixed and 4 floating wind projects. The parks are located off the coast of Normandy, Pays de la Loire, Brittany and in the Mediterranean. In 2021, the commercial tender for an offshore wind farm off the coast of the Cotentin, Normandy has been published. In addition, France is the first country in the world to publish commercial tenders for floating offshore wind pilot projects, in Brittany and off the coast of Occitanie in the Mediterranean. Floating offshore wind is a promising new technology in the offshore wind sector.
This mission was organized within the framework of WindandWaterWorks. WindandWaterWorks is the platform established by RVO, HHWE, NWEA, NMT and IRO and aims to promote the Dutch offshore wind sector abroad.
For more information about offshore wind in France, please contact Kees Mokveld (RVO) or Maret Reijnders (NBSO Nantes) or Arjen Schutten (HHWE).