May 2, 2022
Dutch wind sector present at IPF 2022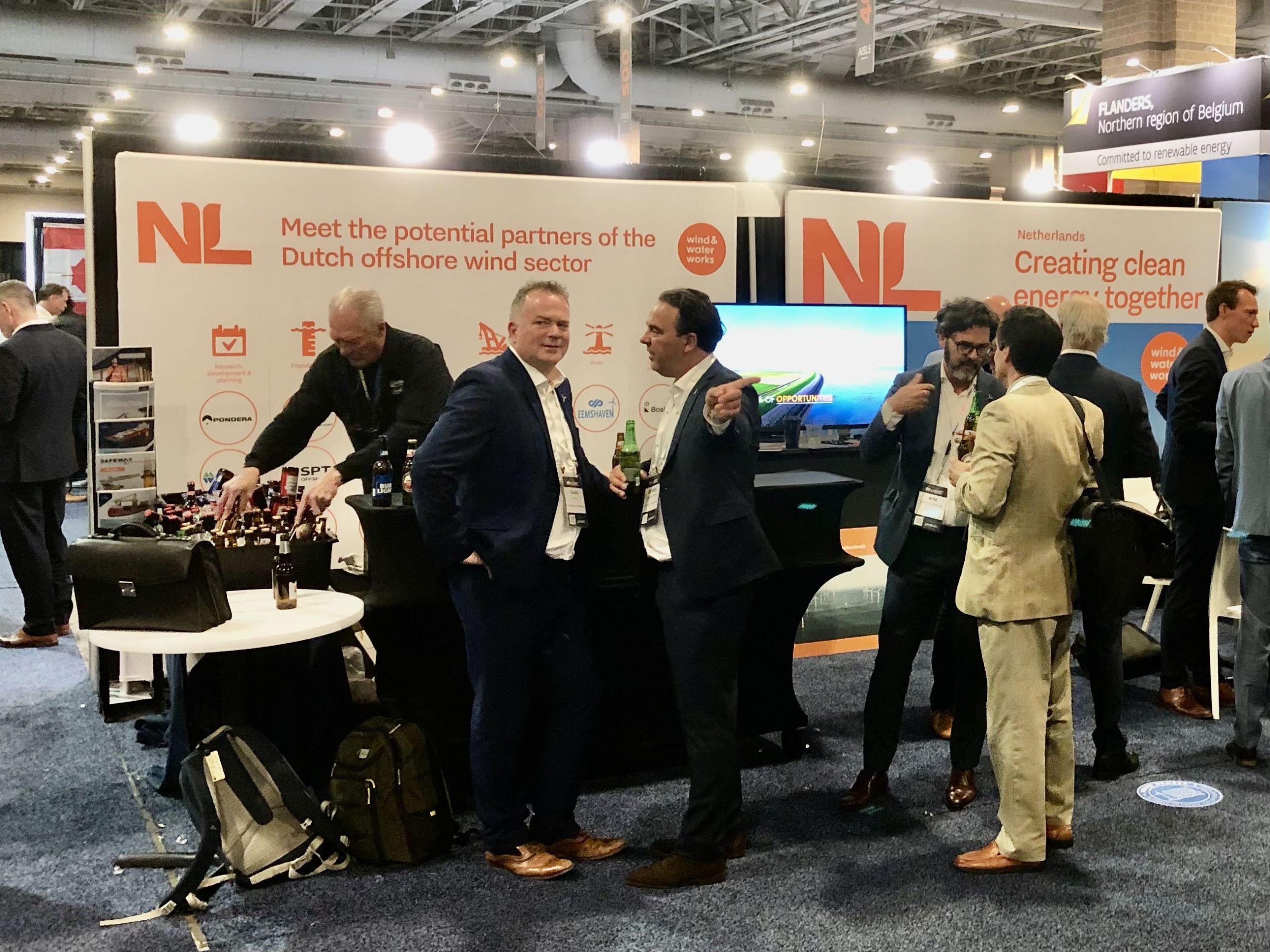 From April 25 to 28, a large delegation of offshore wind companies took part in the IPF 2022 in Atlantic City. The participation consisted of 32 companies, partly PIB companies and partly other Dutch companies. 19 of these companies took part in the joint booth.
The fair and the IPF conference were well attended. The Dutch participation was organized by HHWE, the Dutch consulate in New York and RVO/ICEP.
In addition to all the regular sessions, a high level EU-US energy council meeting was also on the agenda. Meetings with the States of Virginia and New Jersey were also organized for the Dutch delegation.
Participants at the Dutch booth were Boskalis, Cape Holland, Corrosion, C-Job Naval Architects, C-Ventus, FibreMax, GustoMSC, Heinen & Hopman, Huisman, Royal IHC, IPS, Trelleborg, Marin, Pondera, Sif, SPT offshore, TealEnergie , Safeway and Ulstein.
For more information about offshore wind in the US, please contact Kees Mokveld.