May 1, 2021
Innovative Technical Assessment to advance recruitment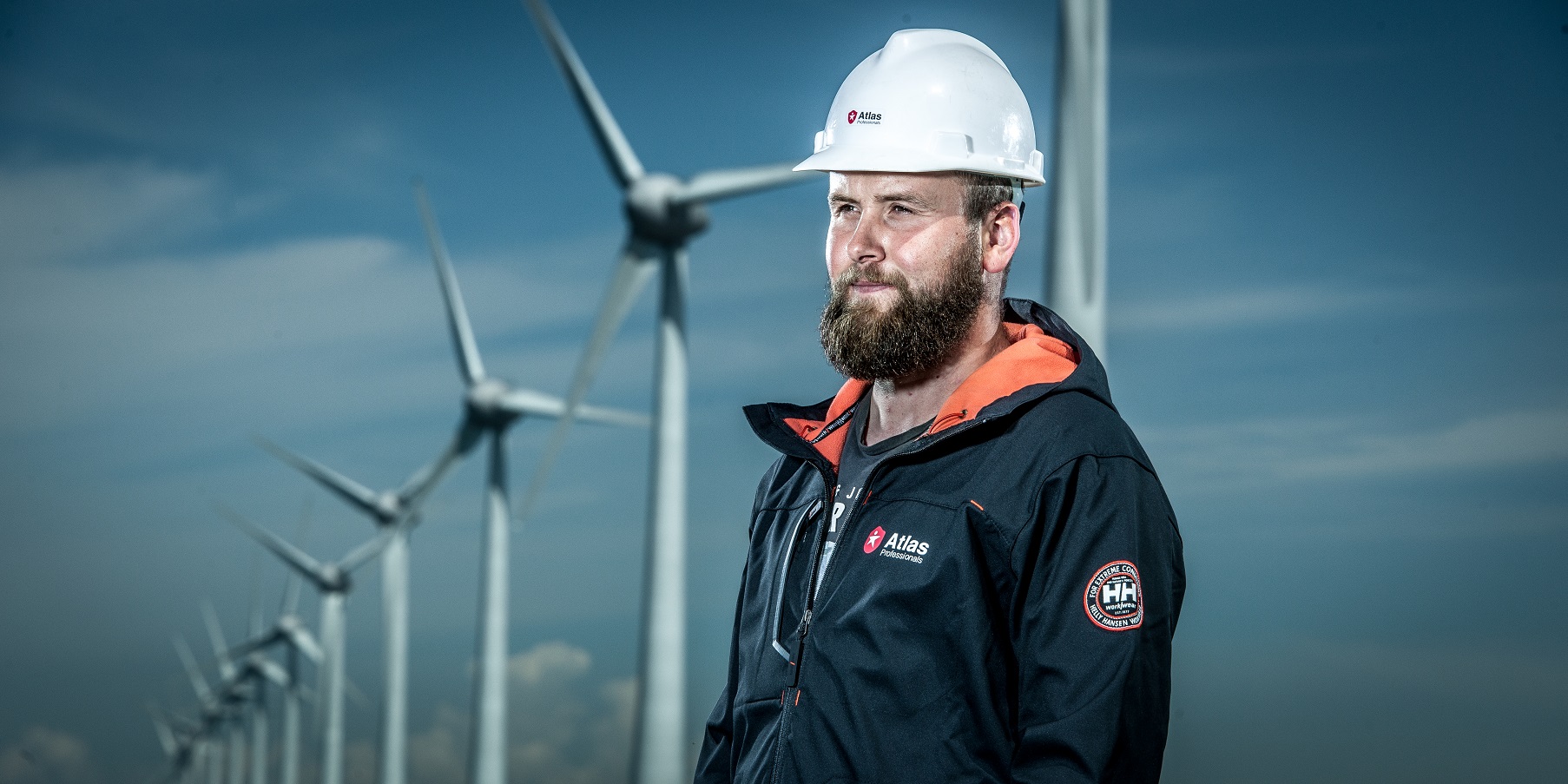 Global recruitment company Atlas Professionals have recently launched the innovate online Atlas Technical Assessment based on data available from the Global Wind Organisation (GWO) Basic Technical Training (BTT). The assessment shows that onshore and offshore blue collar wind professionals have the right technical knowledge to complete the mandatory GWO BTT successfully, benefiting both stakeholders and professionals in the industry.
Technical Assessment
Titles and years of experience are no longer the only currency, especially in an era with an expected general lack of technical professionals. Market demand is becoming more and more focused on having the right (technical) know how and (soft) skill set. Atlas' innovative Technical Assessment allows stakeholders to evaluate the technical skill level of a professional before hiring them, adding to the profile stated on a CV.
"By using this tool, we can attract a larger pool of possible suitable candidates while also assessing the current level of their technical skills," says Miranda de Kraker, Team Leader Renewables at Atlas Professionals. "This is especially relevant for professionals that want to transfer into the booming onshore and offshore wind industry, such as Mechatronics Technicians, Car Mechanics and Aircraft Maintenance Technicians," de Kraker explains. As all new technicians working for GWO member companies and their suppliers are expected to complete the BTT Standard since April 2018 it is very important for the employer to have an idea of where a technician stands in their technical development.
The Atlas Technical Assessment is created in English and takes approximately 30 minutes to complete online via PC or mobile device. "It consists of 60 multiple choice questions, divided into mechanical, electrical and hydraulic sections. After completing the Technical Assessment, a summary is created automatically, giving a direct insight into the results per module for each candidate. We can then add this to a candidates CV for our client, providing a data-backed approach," she explains.
Human Capital Challenge
The Global Wind Energy Council (GWEC) expects 900K jobs will be created in the offshore wind industry over the next decade. "Our main way to play our part in the global energy transition is to help fill the human capital gap in the renewables industry. This tool was specifically created with that goal in mind," says de Kraker.
During development special attention was put into the user experience of the candidate. "The setup is modern, user friendly and accessible 24/7 online. Next to knowing where they stand with immediate results, professionals get a great foundation for their personal development," de Kraker adds. As such, the clear data helps to understand faster whether a candidate is the right fit, benefiting both stakeholders and professionals. "The Atlas Technical Assessment offers the tools to advance the recruitment process and we can't wait to roll it out in the coming weeks," she concludes.
For more information about the Technical Assessment or to register your interest, please contact renewables.nl@atlasprofessionals.com or call Miranda de Kraker on + 31 6 15 05 06 60.