The EAGLE-ACCESS system is a revolutionary new Offshore Access system, capable to transfer People and Cargo at the same challenging conditions. The access system is no longer the limitation of your operations.
The revolutionary new concept is the answer to the market requirements of access to all platforms without the need for modifications. With our new developed EAGLE-ACCESS system, recently successfully tested during sea trials, we can work from almost any DP2 vessel. This opens the market for vessel owners interested in the offshore wind industry to work with a state-of-the-art fully electric system. We can work from smaller vessels and due to positioning on the aft there will still be sufficient deck space for cargo, TLQ's etcetera.
Main characteristics
Flexibility in height 0 – 24 meter

Cargo transfer up to 1 ton that can be remotely released to improve safety and efficiency.

The horizontal reach is 27 meter where the system can be installed on the aft of the vessel allowing for a 270 degrees vessel heading freedom.

The system is fully electric and requires a max. 75 KW from the vessel. No more need for Power packs.

No need for hired operators as the EAGLE can be operated by your own on board qualified crane operator, additionally trained on the EAGLE-ACCESS Academy.

All this is possible from a smaller vessel, hence lower investment cost, while improving safety, workability and comfort.
Watch the video on the recent sea trials of the EAGLE-ACCESS system here and the full press release here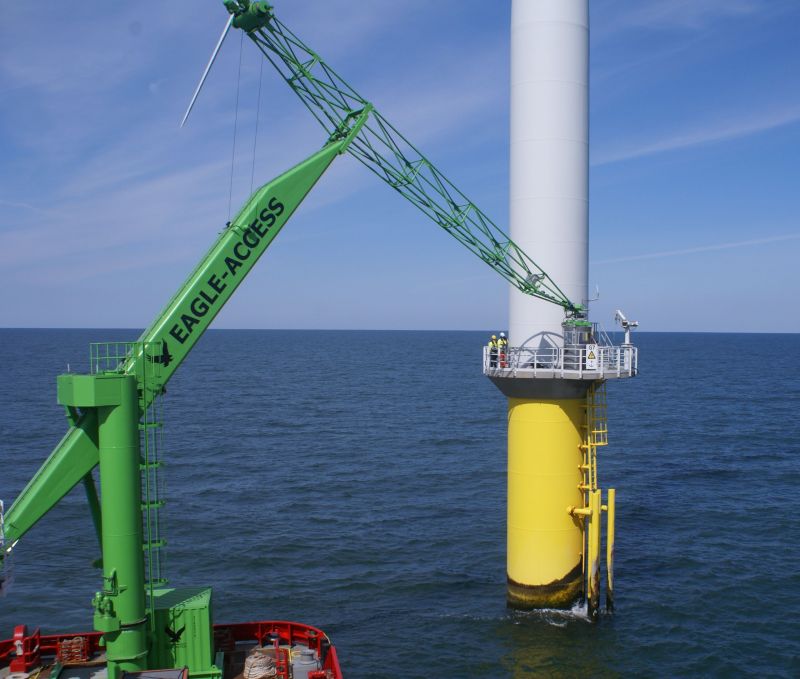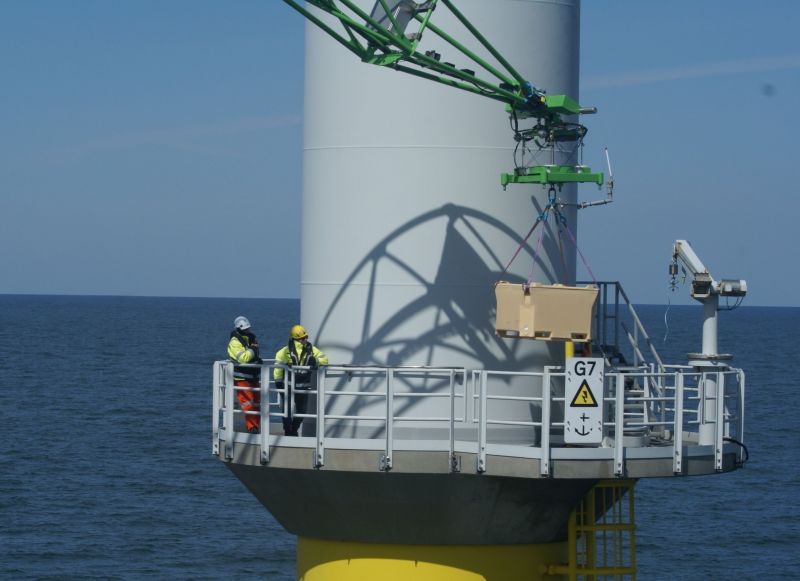 Expertise
Specialist Vessels / Vehicles
Construction & Installation
End-of-life & Decommissioning
Access & Walk-to-Work Systems
Dynamic Positioning Vessels
Service & Support Vessels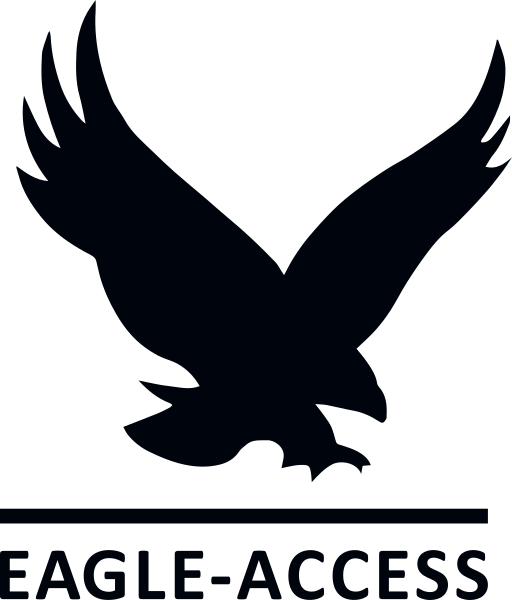 About this company
EAGLE-ACCESS, The only future-proof Offshore Access system