Polarttech has been a recognized manufacturer in the international polyurethane processing industry for more than 20 years. We are specialised in the development and production of sustainable polyurethane products, which we process in our own turning shop. Customer advice, extensive material knowledge, large stocks and fast delivery times have contributed to the enormous growth that Polarttech has been able to experience.
All our products are developed and produced in the Netherlands and then used worldwide in industries such as agriculture, machine construction, oil & gas and renewable energies such as offshore wind and solar energy.
Specialised in sustainable polyurethane solutions
Our sustainable polyurethane products are very widely applicable in this market and can therefore be found in all industries within this sector. From bearing pads and dampening pads that are essential for the transportation and installation of offshore wind farm components to tensioner track pads that are used in cable and pipe laying projects. All over the world our products are being used in a tough offshore environment, wherein the materials are successfully exposed to the changing conditions on a daily basis.
Our possibilities for the offshore wind industry
Hereby some examples of products that we supply to companies which are active in this market.
Bearing pads

Bellmouths

Bend restrictors

Bend stiffeners

Boat landing bumpers

Buffers

Cable clamps

Cable and flowline protection

Camera housing

Carousel lining

Centralisers

Conveyor rollers

Dampening pads

Diabolo rollers

Duct valves

Elastomeric bearings

Fenders

Flange protectors

Gripper wheels

Guide blocks

Guide rollers

Guide wheels

Hookblock bumpers

J-tube seals

Nozzles

Piggy back blocks

Piggy back clamps

Pipe handling rollers

Propeller rings

Riser clamps

Seafastening solutions

Shackle bumpers

Sheaves

Shock absorbers

Sliding plates

Spacers

Stinger roll lining

Tensioner strap lining

Transport protection parts

Transport rollers

Umbilical clamps

Umbilical lining

Wear parts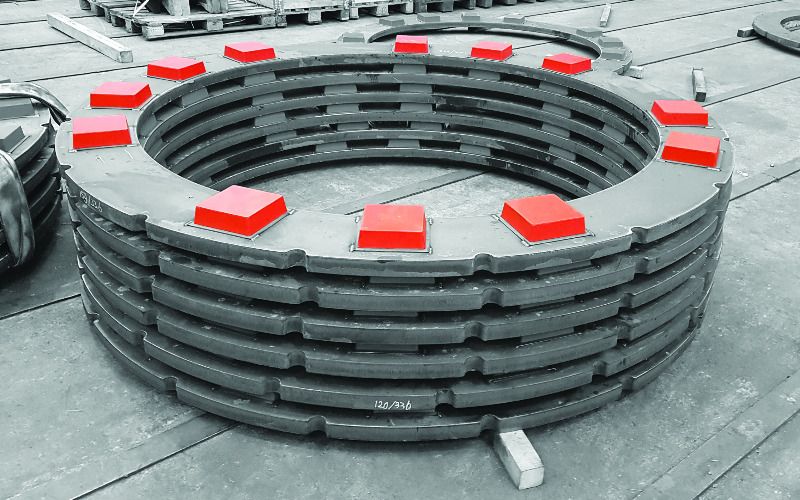 Expertise
Equipment, Tooling & Consumables
Construction & Installation
Buoys & Buoyancy Materials

About this Partner
Specialised in sustainable polyurethane solutions
Contact
Visit address:
Vollerstraat 1
5051 JV Goirle
Postal address:
PO box 363
2980 AJ Ridderkerk
The Netherlands
T: +31135303500
E: sales@polarttech.nl