Enerpac Tool Group is a premier industrial tools and services company serving a broad and diverse set of customers in more than 25 countries.
The Company's businesses are global leaders in high pressure hydraulic tools, controlled force products and solutions for precise positioning of heavy loads that help customers safely and reliably tackle some of the most challenging jobs around the world.

The Company was founded in 1910 and is headquartered in Menomonee Falls, Wisconsin. Enerpac Tool Group trades on the NYSE under the symbol "EPAC".
Read more about our offshore wind capabilities and watch our videos here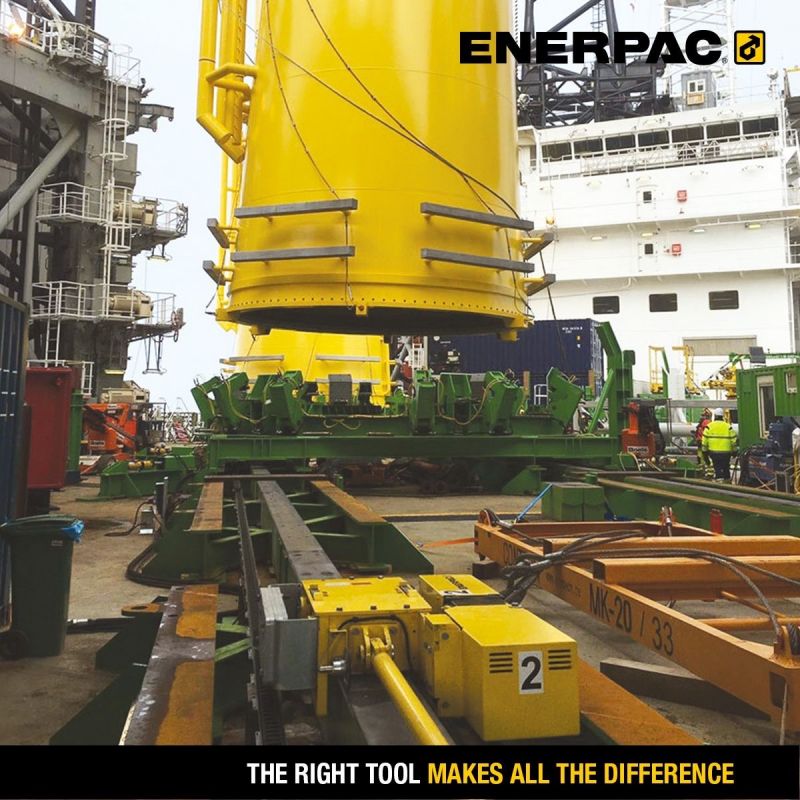 Expertise
Equipment, Tooling & Consumables
Construction & Installation
End-of-life & Decommissioning
Boltings, Fixings & Fasteners
Feasibility / Front End Studies
Grouting, Installation & Commissioning
Hydraulic tools and cylinders for off- and offshore windfarms
Product development in house

About this company
Enerpac is a specialist on hydraulic tools and services providing total solutions for the wind industry.
Contact
Visit address
Galvanistraat 115
6716AE Ede
Postal address
PO Box 8097
6710AB Ede
The Netherlands

T: +31318535911
E: patrick.frencken@enerpac.com
Visit address:
Galvanistraat 115
Postal address:
P.O. Box 8097