Pondera is a consulting and project development firm working across all aspects of wind energy. Its projects are located offshore, near shore and onshore. Pondera's main clients are developers, grid operators, investors/lenders, manufacturers and (local) governmental bodies. A well known name in the Dutch wind energy market, Pondera's service range spans from a project's initialisation phase to the final construction and permit management. The fast growing company has its roots in spatial development and technical studies, and has expanded its expertise with legal and financial teams. This allows Pondera to play an integral consulting role in any wind energy project. Examples of its services are feasibility studies, metocean campaigns, cabling studies, asset management and project & construction management.
International experience
Pondera is involved in projects in the Netherlands, the British Isles, mainland Europe, Korea, Vietnam, the UAE and Indonesia. In 2018 and 2020, Pondera established offices in Indonesia and South-Korea, respectively. These countries offer opportunities but also face significant challenges for wind energy, each in their own way.
In Indonesia, Pondera's initial approach is on relatively small, self-sustaining communities. South-Korea has planned several GW of large-scale near- and offshore wind energy farms. For several offshore wind farms, Pondera is involved in f.i. owners engineering.
As more of the east Asian coastal countries turn to wind energy, Pondera has a head start to establish itself in their renewable energy market, Vietnam in particular.
Driving innovation
Pondera has worked on iconic projects such as the development of the Haliade-X 12+ MW wind turbine, together with GE Renewable Energy. This is the world's most powerful offshore wind turbine to date, featuring a (2021 rated) 13 MW capacity and a 220-meter rotor. Together with Sif Holding, Pondera has developed the Haliade-X prototype testing location in The Netherlands.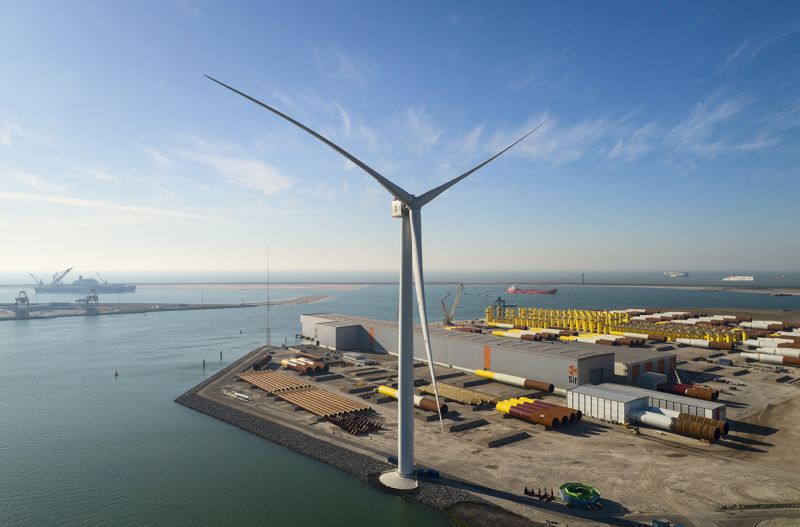 Expertise
Design Development & Financing

About this Partner
Consulting and project development firm working across all aspects of wind energy with projects located offshore, near shore and onshore.
Contact
Visit address:
Amsterdamseweg 13
6814 CM Arnhem
Postal address:
PO Box 919
6800 AX Arnhem
The Netherlands
T: +31887663372
E: marketing@ponderaconsult.com