Rope Access Noord (RAN) is a multidisciplinary Dutch company specialized in working at heights, depths and difficult to reach places. Our work consists of inspection, maintenance and repair on on- and offshore installations that can only or more easily be reached by our rope techniques and tools. Next to these activities we also create safe entrances, set up rescue plans, perform technical rescue, provide training on how to work safely on height and in confined spaces and we map the integrity (in co operation with our partners in drones and 3D scanners).
For our activities in the offshore wind market we created a sub division: Offshore Wind Solutions. From this division we offer experienced and internationally trained Offshore Wind technicians supported by our back office consisting of a Planner, Material Manager, QSA Manager and Technical Manager.
Our technicians maintain large components and/or small electronic parts on the entire wind turbine: foundation, rotor blades, transition pieces, substations and nacelle:
Visual inspections: periodic physical or drone inspections (MPI, UT, VT, ET)

Instrument inspections: periodic NDT (PCN level 2 & USM) and paint inspections

Maintenance: rigging & lifting (rope access hoisting), bolting, welding, coating, painting, cleaning and mounting

Training, advise & instruction to junior Offshore Wind Technicians
Our inspection reports will provide transparent and accurate information about the condition of your asset and can therefore be used in your predictive maintenance (PdM) plan. By collecting more data, our technicians will offer better decision making that will lead to an increased reliability, higher uptime, fewer accidents and failures, lower costs, lifetime extension for aging assets and optimize spare-part stock.
Our USPs for Offshore Wind:
We work with highest safety industry standards (Oil & Gas/Offshore wind)

We use own Personal Protective Equipment (PPE)

We have all necessary GWO qualifications

We have strong relations with local partners in Eemshaven

We ensure staff availability

We can arrange vessels to bring our team to the wind turbines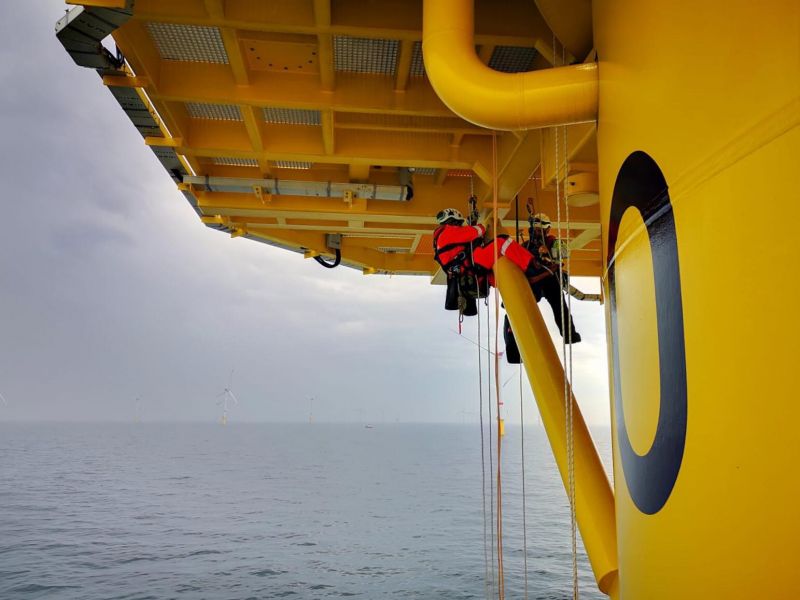 Expertise
Construction & Installation
End-of-life & Decommissioning
Access & Walk-to-Work Systems
Maintenance, inspection, service
Partner wind & water works 2023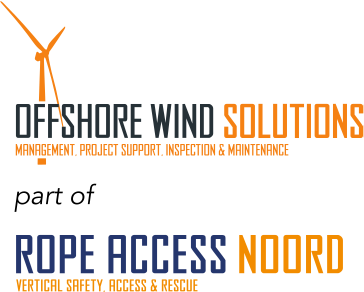 About this Partner
We are specialized in working at heights, depths and difficult to reach places.
Contact
Ulgersmaweg 6
The Netherlands