The Rich North Sea takes advantage of the unique opportunity which offshore wind farms offer to enhance nature in the North Sea.
We are helping our planet in two ways: renewable energy generation to stop climate change, and nature development for more biodiversity in the North Sea. The biodiversity of our largest nature reserve has been reduced by overfishing and diseases, leading to the disappearance of almost all natural reefs. If we want to bring back these reefs, active intervention is needed.
In close collaboration with the wind sector, offshore industry, and science we are building artificial reefs for oysters, tube worms, and Northern horse mussels at various locations in Dutch offshore wind farms. In so doing we help marine life thrive and investigate the ideal conditions for optimal nature development. The goal is to apply the acquired knowledge in all wind farms in the North Sea.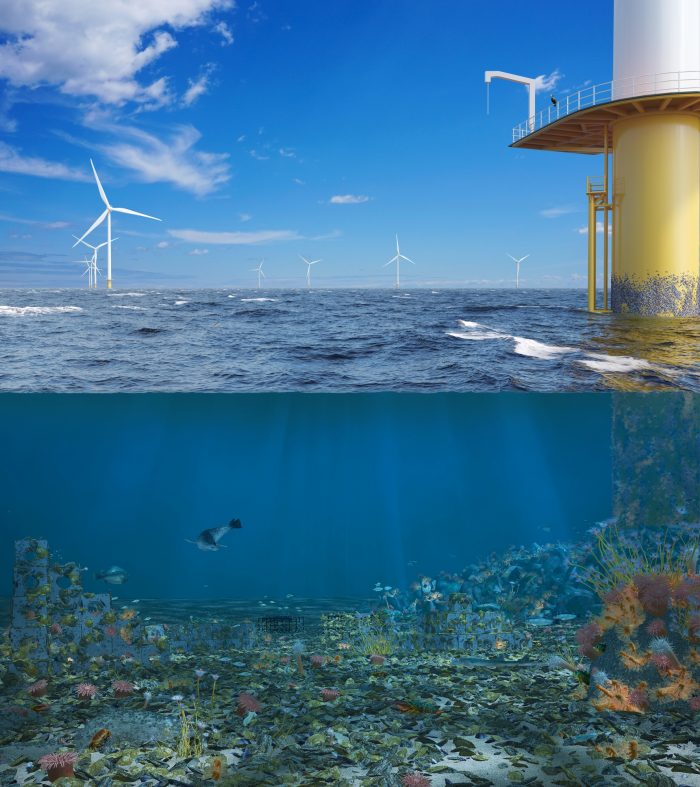 Expertise
Non-governmental Organisation (NGO)

About this organisation
Nature reinforcement with artificial reefs at the bottom of wind farms
Contact
Visit address:
Arthur van Schendelstraat 600
3511 MJ Utrecht
Postal address:
Postbus 1578
3500 BN Utrecht
The Netherlands
T: +3120096670
E: e.coolen@derijkenoordzee.nl