TNO, NL Organisation for applied scientific R&D
TNO, the Netherlands Organisation for Applied Scientific Research, was founded by law in 1932 to enable business and government to apply knowledge. As an organisation regulated by public law, TNO is independent: not part of any government, university or company.
Since April 1st 2018, the Energy Research Centre of the Netherlands, ECN, has joined forces with TNO and has become TNO Energy Transition.

ECN (Energy research Centre of the Netherlands) has been the Netherlands flagship R&D and services centre for sustainable energy technologies. In the field of wind energy, ECN was a true pioneer and technical authority. It's internationally leading position has been built up through 40 years of dedicated investment and experience. At present as TNO Wind Energy, in-depth knowledge of the whole wind power plant system is combined with world leading full scale test facilities and accredited measurement experts.

Today, TNO Wind Energy's core mission is to reduce the cost of offshore wind energy. This is achieved by applying innovative solutions in the industry and driving ground breaking R&D forward. TNO Wind energy supports companies at the design, implementation and operational level.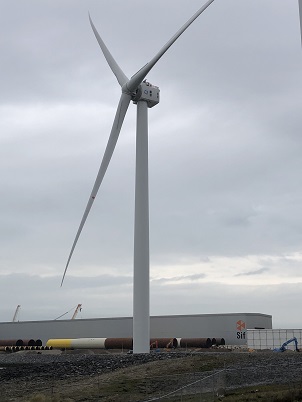 Expertise
Construction & Installation
End-of-life & Decommissioning

About this company
R&D organisation founded by law in 1932, provides applied knowledge to businesses and governments. TNO applies innovations and drives new R&D
Contact
visit address:
Anna van Buerenplein 1
2496 RZ The Hague
postal address:
PO Box 96838
2509 JE The Hague
The Netherlands
T: +3188 8660866
E: info@tno.nl