March 13, 2023
Completion of the PIB Offshore Wind Taiwan project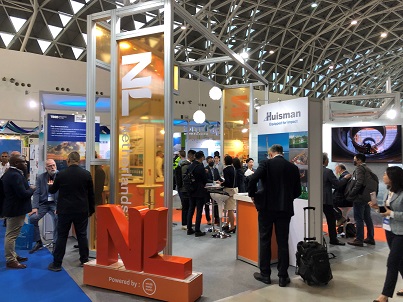 The PIB Offshore Wind Taiwan project was concluded during the Wind Energy Asia (WEA) conference and exhibition in Kaohsiung (Taiwan). This PIB started in the spring of 2018 and has been extended to April 2023 due to Corona.
During this period, and despite Corona, the participating companies are satisfied with the result. All participating PIB members have been able to conclude contracts in the Taiwanese offshore wind sector. Holland Home of Wind Energy, who was the PIB leader, also looks back with satisfaction.
The PIB consisted of 3 parts, with a G2G and K2K part in addition to the B2B part. As part of the G2G part, the ecology webinars during the Corona period were the highlight of this trajectory. In the K2K part, TNO has set up a train the trainer project for offshore wind. 22 so-called Seed trainers have been trained in this sector.
At the fair in Kaohsiung, 5 countries had pavilions, including that of the Netherlands. 12 Dutch companies were represented in this pavilion. The companies enjoyed wide public interest. This fair is held annually in Kaohsiung and is the largest offshore wind fair in the region.
For more information about the PIB and offshore wind in Taiwan, please contact kees.mokveld@rvo.nl