Heinen & Hopman Engineering
Heinen & Hopman was founded in 1965 in the Netherlands as a family business by Melis Heinen and Cees Hopman. Heinen & Hopman has become a leading specialist in the maritime sector. With a global network of 50 subsidiaries, we are able to offer the highest quality of service and products to our clients at all times in all places. HVAC is very important to assure continuous operation of the offshore wind park. Herein we focus in Offshore High Voltage Stations as well as Windfarm Installation vessels to maintain the right indoor climate, temperature and humidity level.  
HVAC for offshore substations
HVAC is very important to assure continuous operation of the offshore wind park. Every down time due to technical failure means a decrease in the supply of electrical energy, and thus revenue. By using HVAC equipment of the highest standard, we provide durable and reliable installations.
We understand that service visits should be kept to a minimum as visiting an offshore wind farm is slightly more costly than paying a visit to a docked ship. Therefore, we make sure our HVAC systems are low-maintenance. Therefore we use high quality materials – like stainless steel and titanium – to avoid corrosion and guarantee the lifetime of the platform. Harsh environments also require specialized preventive maintenance to minimize the risk of early failures. Our MRO department is specialized in preventive maintenance work and offers customized HVAC maintenance contracts. The offshore wind industry knows 'prevention is better than cure' and to ensure optimal operations of the OHVS regular maintenance on the HVAC cooling system is to be carried out.
References

Global Tech I – 400MW

Dolwin Alpha – 800MW

Borkum Riffgat – 113MW

Humbert Gateway – 219MW

Luchterduinen – 129MW

Veja Mate – 402MW

Merkur – 400MW

Borkum Riffgrund II – 450MW

Dolwin 6 – 900MW

Neart Na Gaoithe (2 pcs.) – 450MW

St. Brieuc – 496MW

Doggerbank (2+1 pcs.) – 1200MW

Dolwin 5 – 900MW

Hollandse Kust Noord – 700MW

Baltic Eagle – 476MW

Borwin 5 – 900MW

Hollandse Kust West A – 700MW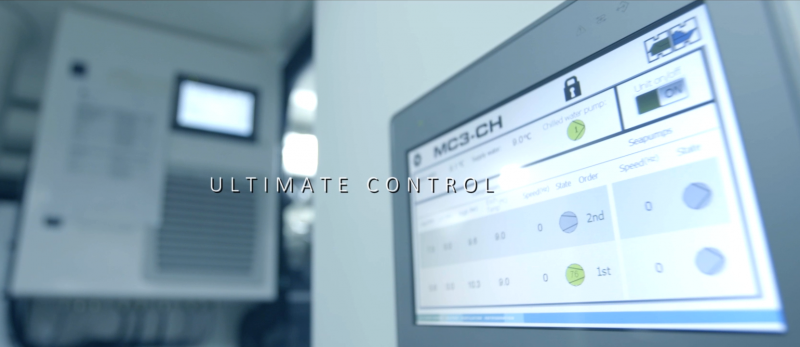 Expertise
Installation & Contracting
Equipment, Tooling & Consumables

About this Partner
Turn-key supplier of Heating, Ventilation, Air Conditioning and Refrigeration systems.
Contact
Visit address:
Produktieweg 12
3751 LN Bunschoten
Postal address:
PO box 9
3750 GA Spakenburg
The Netherlands
T: +31332992500
E: pr@heinenhopman.com